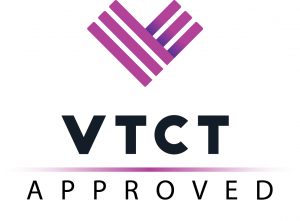 Fast Track Level 2 in Facial and Skincare
Dates to work around you.
Be qualified in 6 weeks or less.
Please email for dates and any additional information info@pamperingangelsworld.com
VTCT level 2 award in facial and skincare is a fully accredited and officially recognised beauty qualification that has been specifically designed to develop your practical skills in how to provide facial and skincare.
You will learn key aspects of health and safety in a salon environment promoting client care and communication. The main purpose of this qualification is to develop your skincare skills.
VTCT Level 2 Facial and Skincare Award course is for students who have no previous beauty therapy qualifications/experience, who only want to learn facial and skincare treatments instead of the whole Level 2 Beauty Therapy Diploma.
VTCT Product Code: AB20122
GLH: 98
Qualification Number: 500/8884/1
Units: 3
Level: 2
Minimum Credits: 12
Total Course Fee (VAT incl.)
Classroom course attending once a week for 6 weeks.
£800 Home Study course (if you choose bank transfer the course is £750). Complete all the theory at home, attending 3 times to complete the practical assessment.
Including Tuition, VTCT course registration fee, test, assessment fee, learning pack and facial starter kits
Other Fees
£0 (None)
Address
Caversham, Reading, Berkshire, RG4 5BY
Free parking or a 20 minute walk from Reading Train Station
To purchase please click on the link https://www.pamperingangelsworld.com/shop/vtct-level-2-in-facial-massage-skincare/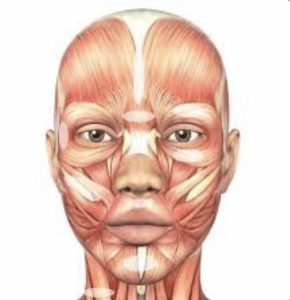 How long is the course?
Our unique teaching and practicing method will enable us to fast-track the VTCT Level 2  Facial and Skin Care in just 6 weeks. During these weeks, you only need to attend class 1 days per week. This is the ideal short beauty course for you if you want to change your career and to gain an accredited beauty qualification.
Much of the qualification is completed as home-study
Home study course available. Complete all the theory at home. Once you are ready, attend the salon for 3 days to complete the practical exam.
Once you have purchased the course the pack will be emailed to you enabling you to start learning straight away.
Entry Requirements
We accept students aged 18 and over

No previous experience is required

A good basic education

Good command of the English language
What will be covered?
Health and safety

Consultation

Skin analysis

Skin disorders and diseases

Cleansing

Toning

Steaming

Facial Massage

Face, neck, shoulders massage

Mask application

Skin moisturising

Contra-actions

Aftercare
What is required from the student?
Aside from your practical training, your qualification course also involves home-study and assessments as required by the awarding body VTCT. The qualification requires written and practical coursework to be submitted, and marked by an assessor before you can be progressed to the assessment stage.
At the time of booking your qualification, you will be sent your study materials (including: workbooks; Student Study Guide; revision notes, Practical Assignment and our Student Handbook) to get you started with your coursework, which must be completed at home. You will need access to basic facial massage & skincare products/tools and some models to complete treatments at home towards a portfolio for your level 2 certificate and also for your assessment days. 
Where will the course take me?
By the successful completion of this course, you will develop the necessary skills required to perform a skin analysis and a full facial treatment.
You can start your own beauty business or seek employment as a facialist or skincare specialist in salons or the retail cosmetic industry.
This will also enable you to complete level 3 in Facial and Body electrics.
How do I get booked on?
Please contact us by email to check dates available.
info@pamperingangelsworld.com
What is the difference between ABT and VTCT?
With a vast array of qualifications and options available to you, choosing the right course for yourself can be very confusing. Here is a little insight into the difference between short courses and NVQs.
Most day/short training courses will be accredited by an awarding body such as Professional Beauty, ABT, BABTAC or The Beauty Guild. This means that the training school has been approved based on their course manuals, training qualifications and liability insurance. These will allow you to learn the skills needed to carry out these treatments. These are suitable for anyone wishing to work for themselves at home or as a mobile therapist. There are a few salons that will employ without NVQs but this can be restrictive.
We would strongly recommend that you check with the awarding bodies that the school is still approved. We have to renew it each year!
NVQ/VRQ 
Most Salons specify that a Beauty therapist needs an NVQ at level 2* (min) to work within a salon environment. NVQ/VRQ qualifications are both nationally and internationally recognised certificates. Both types of qualification are fully recognised for insurance and employment within the Beauty industry.
Both are work related and focus on the practical and employment skills needed for the beauty industry.
VTCT or City & Guilds
Both governing bodies are of equal value in the workplace, however we use VTCT because:
They are a major awarding body in the UK, the market leader and provider of specialist qualifications in beauty therapy, massage and holistic therapy and nail services.

Specialist in this field since 1962
If you complete any of our NVQ courses you will be able to gain valuable work experience in this fast moving industry.
This will give you the skills and knowledge to gain a successful career in the beauty industry. All of our teachers remain active therapists in the subjects they deliver and we are sure we can offer you first class training.
Home Study Course
This is ideal for students who work full time and cannot attend the training centre every week.
With our home study course as soon as payment has been made you will receive an email with all the manuals, revision notes and assignments.
Once you have read through the manuals and revision sheets please contact us to get booked in for 2 days practical.
On these 2 practical days you will complete 3 theory exams and 6 models.
You will need to then practice and complete your assignments before attending an assessment day in front of the IQA. On this day you will have 3 models to complete.
Your certificate will be logged with VTCT which normally takes up to 12 weeks to be posted out to you.