Lash lift - CPD Accredited £150.00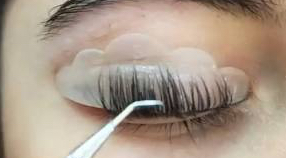 Lash lift and Tint Training Courses
Firstly, as the name suggests, it is literally 'lifting of the eye lashes'
No pre-requirements needed to take this course.
The lash lift takes approximately 45 mins to apply and can last for 6-8 weeks. Its similar to the eyelash perm but with much improved results. The lash lift system uses a silicon shield (rather than old fashioned perm rods) and each natural lash is lifted individually from the root giving the appearance of lift and volume to the eyelashes. The gentle lifting solution means that there is no risk of any long term side effects to the lashes or their roots. It is a very safe treatment. The lashes remain lifted even when wet and will lash for approximately 6-8 weeks.
Why choose Pampering Angels?
Our tutors are experienced and fully qualified in all courses they teach.
20 Years Experience.
Students are provided with high quality study materials on the day.
All of our courses are accredited allowing you to obtain insurance.
Join our Facebook group for fortnightly live question and answer videos.
Contact us for more information
Please fill in this contact form should you have any questions. We will take a look and reply you within 24 hours. We always welcome your feedback to continuously improve your shopping experience.