Shellac Nail Training- ABT Accredited £100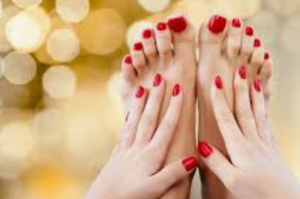 Shellac Nail Course
Shellac is a blend of gel and nail polish. Because it is like a polish, it can't be used to extend your nail. Because it is like a gel, however, it does add strength and durability. In the long term Shellac is much less damaging to nails than traditional Gels (or Acrylics).
Shellac is a gel applied to the nails. The nails are prepared using nail conditioners and oils then the polish is applied and dried under a UV lamp.
What is covered on the day?
Contra-indications
How to do apply shellac to the nails
Shaping the nails
Shellac removal
Consultation
Promoting your business
Insurance
Short courses allowing you to gain a professional qualification.
All courses are run with small groups of students per tutor, giving plenty of personal time and attention.