Spray Tan Training- ABT and CPD Accredited
Training Courses
Short courses allowing you to gain a professional qualification.
All courses are run with small groups of students per tutor, giving plenty of personal time and attention.
Accredited by ABT insurance and CPD.
Our tutors are experienced and fully qualified in all courses they teach.
Students are provided with high quality study materials on the day.
Spray Tan
You can get a perfect tan in 30 minutes that lasts for several weeks just in time for whatever event you have going on. 
This 1 day course allows you to gain insurance and start working on the general public. 
Your certificate allows you to choose which product you would like to use. With some training schools you are only qualified to use a certain product once you have completed their training. Keep your certificate safe as you can also use this to obtain trade cards from wholesalers online and on the high street such as Sally's etc.
What is covered:
Anatomy of the skin including Contra-indications, Health and Safety

Equipment needed for the treatment, including different types of products, set

up.

Demonstration on how to spray tan

Students practise on each other. 

Aftercare Advice

How to obtain insurance 

All training manuals are provided with additional handouts.
Kits available to purchase please contact us for more information.
Certificate is provided on the day after completing the course. This will allow you to obtain insurance and start working on the general public.
Deposit is non-refundable. Confirmation email will be sent 24 hours after booking.
1-1 training is available, please contact us for more information.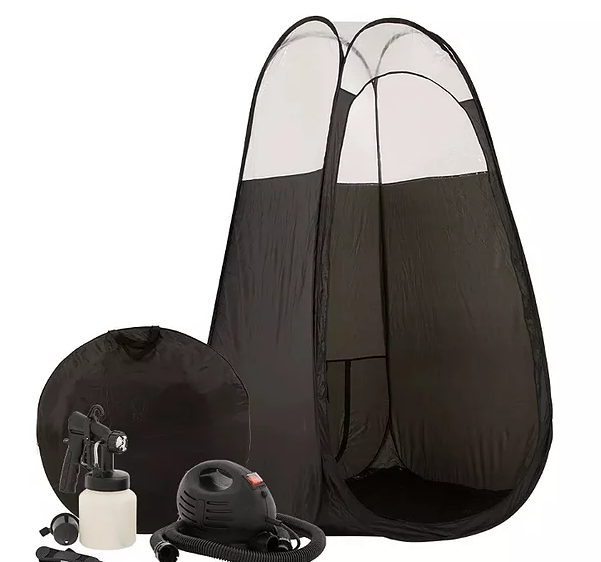 Questions
We advise to wear dark underwear i.e.: a thong or bikini bottoms whilst tanning and most women choose to go topless.
But we would like to advise you that we want you to feel comfortable, so you wear what suits you.
Men – Boxer shorts or shorts to be worn.
There are different strengths of DHA, and you I will advise you of the one best suited to your skin tone, bearing in mind how dark you want to go. The darker you tan naturally, the darker you will go with a spray tan.
Fake tanning has come a long way since the early days. A better solution, machines, training and spray tan.
Contact us for more information
Please fill in this contact form should you have any questions. We will take a look and reply you within 24 hours. We always welcome your feedback to continuously improve your shopping experience.